Bulls, Bears and Real Estate Update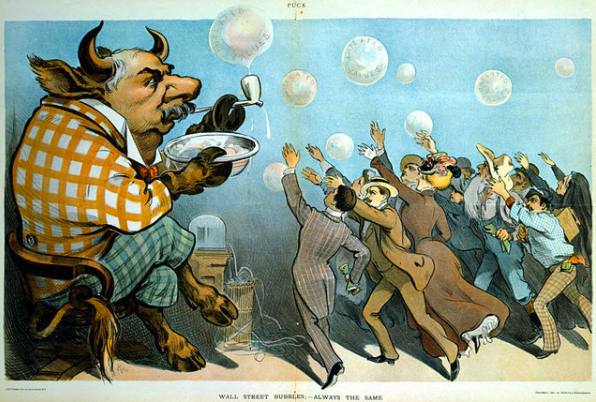 via WikiCommons


On this beautiful Lowcountry day, it's hard to imagine that current global uncertainty--fear of Ebola, war in the Middle East, and Europe's faltering economy--has created such wild swings and borderline panic in the stock market this week. But as CNN Money noted this morning, the market has rallied (at least for now). Since we're at the end of the year's third quarter, we figured it's time to look at the current market standings before speculating about the impact of a bull/bear struggle on the future real estate market.

Charleston's Positive Third Quarter Trends

According to preliminary data released last week by the Charleston Trident Association of REALTORS® (CTAR), 1,293 homes sold in the area at a median price of $214,500 last month, up from the 1,157 homes sold last year at a median price of $205,000. Year-to-date, both number of sales and median sales price are about 6% ahead of this point last year, with 10,416 homes sold at a median price of %217,267. According to CTAR President Corwyn Melette, this is a healthy and sustainable level of growth for the area market.


The strength of the Lowcountry real estate market has been felt by both buyers and sellers as it has grown over the last five years. Looking at median sale prices puts the trend into perspective, according to last weekend's Real Estate supplement of the Post and Courier. For example, in 2001, median sales price was $154,900 and in 2007 it had increased 40% to $218,000. Then the figure echoed the national economic slide in 2009 by plunging to $192,500. YIKES! While the median sales price didn't top $200,000 until 2012, last year it climbed to $218,995 and was up to $229,900 by the end of last month. Now, that's the kind of trend that we like to see!

Bulls and Bears

Inman News columnist Bernice Ross has said that historically, stock market downturns "have created a flight to real estate. This normally creates increase demand and along with it, higher prices." In fact, the stock market crashed in 2000 "right at the beginning of one of the greatest real estate markets in history, without any real impact," notes managing partner Joseph Rand of Better Homes and Gardens Rand Realty. He says that the housing market "moves in seismic, long-term cycles" therefore short-term fluctuations in the stock market are unlikely to directly impact real estate: "Bottom line: I'm not worried. Historically, the housing market is largely independent of the stock market." Rick Davidson, CEO, Century 21 Real Estate concurs: " We are in a long-term housing recovery influenced by supply, demand, interest rates, consumer confidence, job growth and most importantly the American dream of homeownership."

The Bottom Line

Regardless of where the stock market stands, the Lowcountry real estate market is strong and steady. The current low inventory of homes has led to faster turnover, especially in homes that are competitively priced. If you are thinking of selling your home, this may be a great time to get a good price--especially if there's low inventory in your area. If you're interested in buying a home or an investment property in Charleston, now's the time to act. With Charleston's increasing attention and appeal, real estate prices are not going to drop anytime soon. Click the links above to see what's new on the market and do give us a call; we'd love to help you find exactly what you're looking for while the time is ripe!