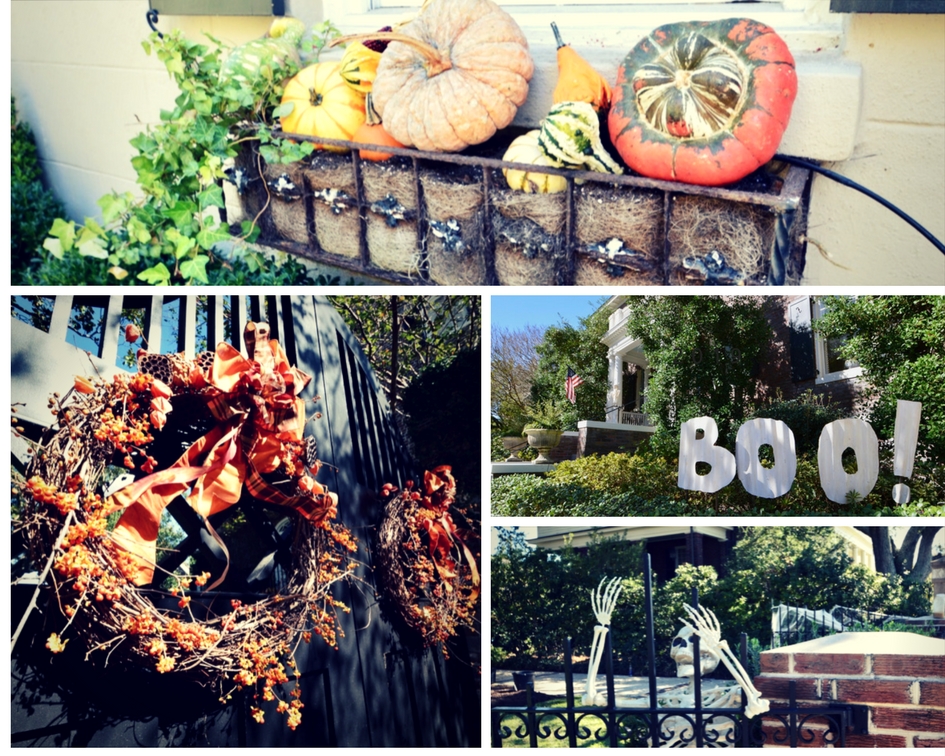 We absolutely love this time of year. The crisp air and falling leaves put a spring in our step. It's finally getting to be sweater weather. A time to celebrate the changing of the seasons and spooky haunts. Recently, while driving around Charleston looking at all the wonderful holiday decorations popping up, we began to wonder, what if these streets could talk?
That question led us to 18th century Tradd Street one of the most beloved and historic streets South of Broad. The thoroughfare stretches across the peninsula from the Cooper River to the Ashley River. It is home to a collection of the oldest buildings in South Carolina, circa 1718-1774. This culturally rich neighborhood is lined with grand architectural beauties that continue to stand the test of time and offer a glimpse into make believe and days gone by.
Who Used to Live There?
Built in 1718, it housed one of the most celebrated artists in America. Elizabeth O'Neill Verner was a portraitist best known for her representations of the city's flower vendors. She worked occasionally as a book illustrator, most notably for DuBose Heyward's novel Porgy. Heyward, as it turned out lived right around the corner at 76 Church Street.
Verner called her home "The Tradd Street Press" as she had her etching press installed in the back room, which also served as her studio. Known as one of the leaders of the Charleston Renaissance, her work is part of the permanent collection of the Metropolitan Museum of Art in New York and The Gibbes Museum of Art, in Charleston Verner passed away in 1979, but her memory and artwork are forever etched in Charleston's history.
The Charleston Renaissance
Tradd Street was a creative sanctuary for other notable artists as well. Alfred Hutty, a 20th-century American artist who is considered one of the leading figures of the Charleston Renaissance. It is said that during a visit to the Holy City in 1919, that he telegraphed his wife in Woodstock, New York "Come quickly. Have found heaven." In 1927, Hutty and his wife Bessie settled into 48 Tradd spending winters in the city; joining other resident artists Dubose Heyward, Alice Ravenel Huger Smith, Elizabeth O'Neill Verner, Anna Heyward Taylor as part of the city's cultural and artistic revival. Hutty's began producing etchings in 1921 and soon became a nationally recognized printmaker and oil painter. His subject matter was often Charleston itself - street scenes, landscapes and intricate architecture.
Hollywood comes to Tradd
Another creative, Alicia Rhett, best-known for her role as India Wilkes in "Gone with the Wind" called 59 Tradd Street home. The actress was discovered by Hollywood director, George Cukor, who originally had her read for the main role of Scarlett O'Hara. She was later cast as India, the younger sister of Ashley Wilkes. In addition to acting, Rhett was also an accomplished artist who was often seen drawing portraits of her fellow cast on set during filming of GWTW.
Soon after her Hollywood debut Rhett gave up the tinseltown limelight and opted to move back to Charleston devoting her weekends to drawing and painting portraits in her Tradd Street home. The Citadel commissioned her to create a series of paintings featuring former presidents and scenes of cadets. But it was her depictions of everyday Charlestonians, which placed her work in such high demand. After her death in 2014, an archive of scrapbooks, correspondence, photos, journals, sketches and other keepsakes were found and are now housed at the College of Charleston.
A Novel Approach
Tradd Street is also the backdrop for a book series written by New York Times bestselling author Karen White. Her stories center around a real estate agent who loves old houses and the secret histories inside. Her debut novel "The House on Tradd Street" features a painting of a white Charleston single on its cover. The fictional house is located at 55 Tradd Street, but is said to be based on a house the author saw during a visit to the Lowcountry. We think 125 Tradd Street looks strikingly similar to the book cover. What do you think?
The Captain John Morrison House is a historic Charleston Single built on the site of the circa 1790 garden of Robert Squibb who brought many exotic plants to Charleston, exported rare species from Charleston to England and published the Gardener's Calendar in 1787. The Morrison House is noted for its four bay facade and its expansive three-tiered piazzas, which were added in the 1840's.

Don't you just want to go sit on a cozy chair, grab a book and a glass of sweet tea?